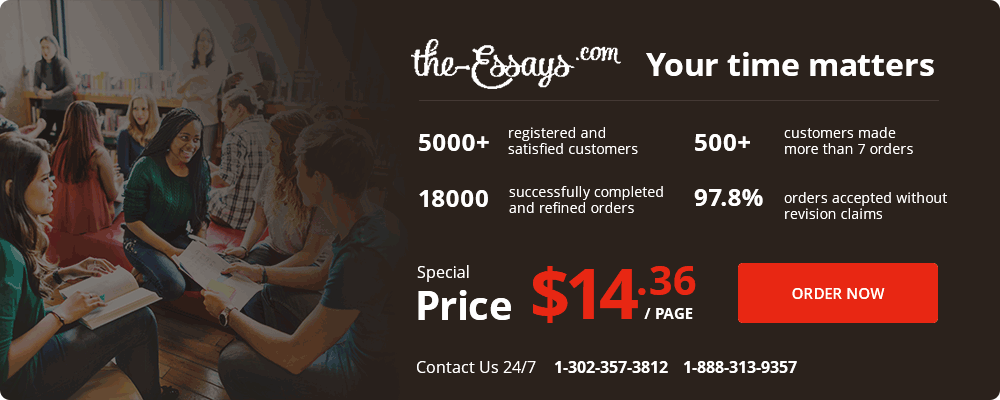 The University of Chicago
College Admissions
The University of Chicago has long been renowned for its provocative essay questions. We think of them as an opportunity for students to tell us about themselves, their tastes, and their ambitions. They can be approached with utter seriousness, complete fancy, or something in between.
Each year we email newly admitted and current College students and ask them for essay topics. We receive several hundred responses, many of which are eloquent, intriguing, or downright wacky.
As you can see from the attributions, the questions below were inspired by submissions from UChicago students and alumni.
2017-18 UChicago Supplement:
Required Question:
How does the University of Chicago, as you know it now, satisfy your desire for a particular kind of learning, community, and future? Please address with some specificity your own wishes and how they relate to UChicago.
Extended Essay Questions:
(Required; Choose one)
Essay Option 1.
"The aim of argument, or of discussion, should not be victory, but progress." – Joseph Joubert
Sometimes, people talk a lot about popular subjects to assure 'victory' in conversation or understanding, and leave behind topics of less popularity, but great personal or intellectual importance. What do you think is important but under-discussed?
Essay Option 2.
Due to a series of clerical errors, there is exactly one typo (an extra letter, a removed letter, or an altered letter) in the name of every department at the University of Chicago. Oops! Describe your new intended major. Why are you interested in it and what courses or areas of focus within it might you want to explore? Potential options include Commuter Science, Bromance Languages and Literatures, Pundamentals: Issues and Texts, Ant History. a full list of unmodified majors ready for your editor's eye is available here: https://collegeadmissions.uchicago.edu/academics/majors-minors.
-Inspired by Josh Kaufman, Class of 2018
Essay Option 3.
Earth. Fire. Wind. Water. Heart! Captain Planet supposes that the world is made up of these five elements. We're familiar with the previously-noted set and with actual elements like hydrogen, oxygen, and carbon, but select and explain another small group of things (say, under five) that you believe compose our world.
-Inspired by Dani Plung, Class of 2017
Essay Option 4.
The late New York Times photographer Bill Cunningham once said "Fashion is the armor to survive the reality of everyday life. I don't think you could do away with it. It would be like doing away with civilization." Tell us about your "armor."
-Inspired by Adam Berger, Class of 2020
Essay Option 5.
Fans of the movie Sharknado say that they enjoy it because "it's so bad, it's good." Certain automobile owners prefer classic cars because they "have more character." And recently, vinyl record sales have skyrocketed because it is perceived that they have a warmer, fuller sound. Discuss something that you love not in spite of but rather due to its quirks or imperfections.
-Inspired by Alex Serbanescu, Class of 2021
Essay Option 6.
In the spirit of adventurous inquiry, pose your own question or choose one of our past prompts. Be original, creative, thought provoking. Draw on your best qualities as a writer, thinker, visionary, social critic, sage, citizen of the world, or future citizen of the University of Chicago; take a little risk, and have fun.
Why UChicago?
I came to UChicago because I wanted a world-class education in a diverse neighborhood with the natural amenities of a large city. Additionally, I came to learn how to think. Sure, learning a specific skill-set is also great, but the ability to think critically, I believe, will take me much farther.
Because of the University of Chicago.
. I now have a wide network of friends and colleagues around the world; an education that speaks volumes wherever I go; and a community (Chicago) that I love and cherish.
Sample College Admission Essays
This section contains two examples of good college essays.
College Essay One
State University and I possess a common vision. I, like State University, constantly work to explore the limits of nature by exceeding expectations. Long an amateur scientist, it was this drive that brought me to the University of Texas for its Student Science Training Program in 2013. Up to that point science had been my private past time, one I had yet to explore on anyone else's terms. My time at UT, however, changed that. Participating for the first time in a full-length research experiment at that level, I felt more alive, more engaged, than I ever had before. Learning the complex dynamics between electromagnetic induction and optics in an attempt to solve one of the holy grails of physics, gravitational-waves, I could not have been more pleased. Thus vindicated, my desire to further formalize my love of science brings me to State University. Thanks to this experience, I know now better than ever that State University is my future, because through it I seek another, permanent, opportunity to follow my passion for science and engineering.
In addition to just science, I am drawn to State University for other reasons. I strive to work with the diverse group of people that State University wholeheartedly accommodates – and who also share my mindset. They, like me, are there because State University respects the value of diversity. I know from personal experience that in order to achieve the trust, honesty, and success that State University values, new people are needed to create a respectful environment for these values. I feel that my background as an American Sikh will provide an innovative perspective in the university's search for knowledge while helping it to develop a basis for future success. And that, truly, is the greatest success I can imagine.
This emphasis on diversity can also be found in the variety of specialized departments found at State University. On top of its growing cultural and ethnic diversity, State University is becoming a master at creating a niche for every student. However, this does not isolate students by forcing them to work with only those individuals who follow their specific discipline. Instead, it is the seamless interaction between facilities that allows each department, from engineering to programming, to create a real learning environment that profoundly mimics the real world. Thus, State University is not just the perfect place for me, it is the only place for me. Indeed, having the intellectual keenness to absorb every ounce of knowledge presented through my time in the IB program, I know that I can contribute to State University as it continues to cultivate a scholarly climate that encourages intellectual curiosity.
At the Department of Electrical and Computer Engineering at State University, I will be able to do just that. In a department where education and research are intermixed, I can continue to follow the path that towards scientific excellence. Long-mesmerized by hobbies like my work with the FIRST Robotics team, I believe State University would be the best choice to continue to nurture my love for electrical and computer engineering. I have only scratched the surface in this ever evolving field but know that the technological potential is limitless. Likewise, I feel that my time at State University would make my potential similarly limitless.
This is a picture-perfect response to a university-specific essay prompt. What makes it particularly effective is not just its cohesive structure and elegant style but also the level of details the author uses in the response. By directly identifying the specific aspects of the university that are attractive to the writer, the writer is able to clearly and effectively show not only his commitment to his studies but – perhaps more importantly – the level of thought he put into his decision to apply. Review committees know what generic responses look like so specificity sells.
College Essay Two
For as long as I can remember, I have dreamed of science. Where others see the engineering, experimentation, and presentation of science as a chore, I only see excitement. Even as a child I constantly sought it out, first on television with Bill Nye and The Mythbusters, then later in person in every museum exhibit I could find. Science in all its forms fascinated me, but science projects in particular were a category all to themselves. To me, science projects were a special joy that only grew with time. In fact, it was this continued fascination for hands-on science that brought me years later to the sauna that is the University of Alabama in mid-June. Participating in the Student Science Training Program and working in their lab made me feel like a kid in a candy store. Just the thought of participating in a project at this level of scientific rigor made me forget that this was supposed to be my summer break and I spent the first day eagerly examining every piece of equipment.
Even at first, when the whole research group sat there doing rote calculations and others felt like they were staring down the barrel of defeated purpose, I remained enthusiastic. Time and time again I reminded myself of that famous phrase "great effort leads to great rewards," and sure enough, soon my aspirations began to be met. This shift in attitude also coincided with a shift in location: from the computer desk to the laser lab. It was finally time to get my hands dirty.
Now things began to get really interesting. During the experimentation phase of the project, I spent the majority of my waking hours in the lab – and I enjoyed every minute of it. From debriefing with my coordinator in the morning to checking and rechecking results well into the afternoon, I was on cloud nine all day, every day. I even loved the electric feeling of anxiety as I waited for the results. Most of all, though, I loved the pursuit of science itself. Before I knew it, I was well into the seventh week and had completed my first long-term research experiment.
In the end, although the days were long and hard, my work that summer filled me with pride. That pride has confirmed and reinvigorated my love for science. I felt more alive, more engaged, in that lab than I have anywhere else, and I am committed to returning. I have always dreamed of science but since that summer, since my experiment, I have dreamed only of the future. To me, medical science is the future and through it I seek another, permanent, opportunity to follow my passion. After all, to follow your passion is, literally, a dream come true.
In addition to its use of clear, demonstrative language, there is one thing that makes this an effective essay: focus. Indeed, notice that, although the question is broad, the answer is narrow. This is crucial. It can be easy to wax poetic on a topic and, in the process, take on too much. Instead, by highlighting one specific aspect of his personality, the author is able to give the reader a taste of his who he is without overwhelming him or simply reproducing his résumé. This emphasis gives the reader the opportunity to learn who the writer is on his terms and makes it a truly compelling application essay.
College Essay Three
The winter of my seventh grade year, my alcoholic mother entered a psychiatric unit for an attempted suicide. Mom survived, but I would never forget visiting her at the ward or the complete confusion I felt about her attempt to end her life. Today I realize that this experience greatly influenced my professional ambition as well as my personal identity. While early on my professional ambitions were aimed towards the mental health field, later experiences have redirected me towards a career in academia.
I come from a small, economically depressed town in Northern Wisconson. Many people in this former mining town do not graduate high school and for them college is an idealistic concept, not a reality. Neither of my parents attended college. Feelings of being trapped in a stagnant environment permeated my mind, and yet I knew I had to graduate high school; I had to get out. Although most of my friends and family did not understand my ambitions, I knew I wanted to make a difference and used their doubt as motivation to press through. Four days after I graduated high school, I joined the U.S. Army.
The 4 years I spent in the Army cultivated a deep-seated passion for serving society. While in the Army, I had the great honor to serve with several men and women who, like me, fought to make a difference in the world. During my tour of duty, I witnessed several shipmates suffer from various mental aliments. Driven by a commitment to serve and a desire to understand the foundations of psychological illness, I decided to return to school to study psychology.
In order to pay for school and continue being active in the community, I enlisted in the Texas Army National Guard as a Medic. Due to the increased deployment schedule and demands placed on all branches of the military after September 11, my attendance in school has necessarily come second to my commitment to the military. There are various semesters where, due to this demand, I attended school less than full time. Despite taking a long time and the difficulty in carving separate time for school with such occupational requirements, I remained persistent aiming towards attending school as my schedule would allow. My military commitment ends this July and will no longer complicate my academic pursuits.
In college, as I became more politically engaged, my interest began to gravitate more towards political science. The interest in serving and understanding people has never changed, yet I realized I could make a greater difference doing something for which I have a deeper passion, political science. Pursuing dual degrees in both Psychology and Political Science, I was provided an opportunity to complete a thesis in Psychology with Dr. Sheryl Carol a Professor in Social Psychology at the University of Texas (UT) This fall I will complete an additional thesis as a McNair Scholar with Dr. Ken Chambers, Associate Professor in Latin American studies in the UT Political Science Department.
As an undergraduate, I was privileged to gain extensive research experience working in a research lab with Dr. Carol. During the three years I worked in her lab, I aided in designing a study, writing an Institutional Review Board (IRB) application, running participants through both pilot and regular studies, coding data, and analyzing said data, with these experiences culminating in my honors thesis. This thesis, entitled Self-Esteem and Need-to-Belong as predictors of implicit stereotypic explanatory bias, focuses on the relationship between levels (high and low) of self-esteem and an individual's need to belong in a group, and how they predict whether an individual will tend to explain stereotype-inconsistent behavior. Participating in such a large study from start to finish has validated my interest in academic research as a profession.
This fall I will embark on writing an additional honors thesis in political science. While the precise topic of my thesis is undecided, I am particularly interested in Mexico and its development towards a more democratic government. Minoring in Spanish, I have read various pieces of literature from Mexico and have come to respect Mexico and Latin American culture and society. I look forward to conducting this research as it will have a more qualitative tilt than my thesis in psychology, therefore granting an additional understanding of research methodology.
My present decision to switch from social psychology to political science is further related to a study abroad course sponsored by the European Union with Dr. Samuel Mitchell, an Associate Professor in the Political Science Department at UT. Professor Mitchell obtained a grant to take a class of students to Belgium in order to study the EU. This course revealed a direct correlation between what I had studied in the classroom with the real world. After spending several weeks studying the EU, its history and present movement towards integration, the class flew to Brussels where we met with officials and proceeded to learn firsthand how the EU functioned.
My interest in attending the University of Rochester in particular, relates to my first semester at OU and the opportunity to take an introductory course in statistics with the now retired Dr. Larry Miller. Through the combination of a genuine appreciation and knack for statistics and with his encouragement, I proceeded to take his advanced statistics class as well as the first graduate level statistics course at OU. I continued my statistical training by completing the second graduate statistics course on model comparisons with Dr. Roger Johnson, a Professor in the Psychology Department. The model comparison course was not only the most challenging course I have taken as an undergraduate, but the most important. As the sole undergraduate in the course and only college algebra under my belt, I felt quite intimidated. Yet, the rigors of the class compelled me to expand my thinking and learn to overcome any insecurities and deficits in my education. The effort paid off as I earned not only an 'A' in the course, but also won the T.O.P.S. (Top Outstanding Psychology Student) award in statistics. This award is given to the top undergraduate student with a demonstrated history of success in statistics.
My statistical training in psychology orientates me toward a more quantitative graduate experience. Due to the University of Rochester's reputation for an extensive use of statistics in political science research, I would make a good addition to your fall class. While attending the University of Rochester, I would like to study international relations or comparative politics while in graduate school. I find the research of Dr.'s Hein Goemans and Gretchen Helmke intriguing and would like the opportunity to learn more about it through the Graduate Visitation program.
Participation in the University of Rochester's Graduate School Visitation Program would allow me to learn more about the Department of Political Science to further see if my interests align with those in the department. Additionally, my attendance would allow the Political Science department to make a more accurate determination on how well I would fit in to the program than from solely my graduate school application. Attending the University of Rochester with its focus on quantitative training, would not only allow me to utilize the skills and knowledge I gained as an undergraduate, but also would expand this foundation to better prepare me to conduct research in a manner I find fascinating.
From attending S.E.R.E. (Survival/POW training) in the military and making it through a model comparisons course as an undergraduate, I have rarely shied away from a challenge. I thrive on difficult tasks as I enjoy systematically developing solutions to problems. Attending the University of Rochester would more than likely prove a challenge, but there is no doubt in my mind that I would not only succeed but enable me to offer a unique set of experiences to fellow members of the incoming graduate class.
Related Content:
Essay Writing Help and Advice
Get the International Student Newsletter!
About International Student
Our vision is to be the company that best recognizes and serves the needs of international students around the world. We strive to provide students world-class resources to help them investigate and pursue an international education, through relevant content, custom online tools and engaging websites that offer only best in class products and services.
10 Tips for Writing the College Application Essay
Don't sweat this part of the process, but do be prepared with a good topic and concise writing.
No subject is more fraught with anxiety for the high school senior than the essay on the college application. Whether it is as bizarre as the University of Chicago's "How do you feel about Wednesday?"; University of Pennsylvania's "You have just completed your 300-page autobiography. Please submit page 217."; or Tufts University's "Are We Alone?"—or whether it is a more mundane question about a formative experience you've had in your life, or about some controversial social or political issue, students tremble at the very thought of writing the essay and being judged on it.
Get updates from U.S. News, including newsletters, rankings announcements, new features and special offers.
We wondered what tips could be offered to ease the pain. For advice, we turned to visiting blogger Jonathan Reider, director of college counseling at San Francisco University High School, who before that was the senior associate director of admissions (and humanities instructor) at Stanford University.
He should know; he's been on both sides of the high school/college door. Here are his 10 best tips.
1. Be concise. Even though the Common Application main essay has only a suggested minimum of 250 words, and no upper limit, every admissions officer has a big stack to read every day; he or she expects to spend only a couple of minutes on the essay. If you go over 700 words, you are straining their patience, which no one should want to do.
2. Be honest. Don't embellish your achievements, titles, and offices. It's just fine to be the copy editor of the newspaper or the treasurer of the Green Club, instead of the president. Not everyone has to be the star at everything. You will feel better if you don't strain to inflate yourself.
3. Be an individual. In writing the essay, ask yourself, "How can I distinguish myself from those thousands of others applying to College X whom I don't know—and even the ones I do know?" It's not in your activities or interests. If you're going straight from high school to college, you're just a teenager, doing teenage things. It is your mind and how it works that are distinctive. How do you think? Sure, that's hard to explain, but that's the key to the whole exercise.
4. Be coherent. Obviously, you don't want to babble, but I mean write about just one subject at a time. Don't try to cover everything in an essay. Doing so can make you sound busy, but at the same time, scattered and superficial. The whole application is a series of snapshots of what you do. It is inevitably incomplete. The colleges expect this. Go along with them.
5. Be accurate. I don't mean just use spell check (that goes without saying). Attend to the other mechanics of good writing, including conventional punctuation in the use of commas, semi-colons, etc. If you are writing about Dickens, don't say he wrote Wuthering Heights. If you write about Nietzsche, spell his name right.
6. Be vivid. A good essay is often compared to a story: In many cases it's an anecdote of an important moment. Provide some details to help the reader see the setting. Use the names (or invent them) for the other people in the story, including your brother, teacher, or coach. This makes it all more human and humane. It also shows the reader that you are thinking about his or her appreciation of your writing, which is something you'll surely want to do.
7. Be likable. Colleges see themselves as communities, where people have to get along with others, in dorms, classes, etc. Are you someone they would like to have dinner with, hang out with, have in a discussion section? Think, "How can I communicate this without just standing up and saying it, which is corny." Subtlety is good.
8. Be cautious in your use of humor. You never know how someone you don't know is going to respond to you, especially if you offer something humorous. Humor is always in the eye of the beholder. Be funny only if you think you have to. Then think again.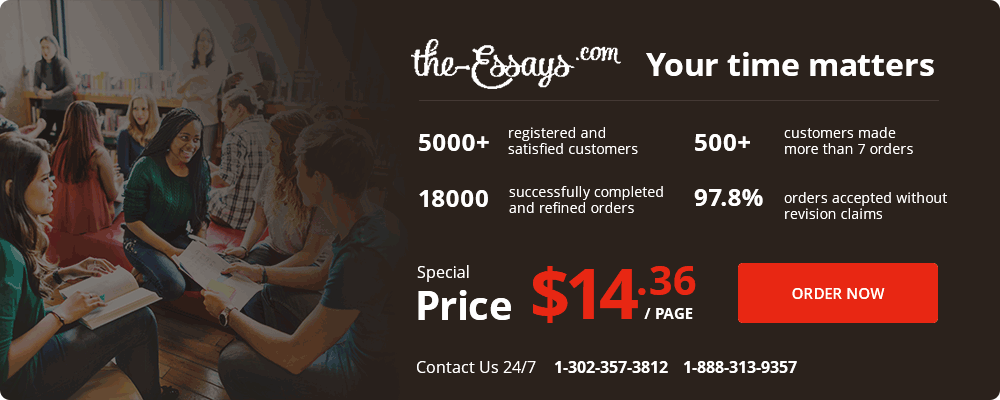 9. Be controversial (if you can). So many kids write bland essays that don't take a stand on anything. It is fine to write about politics, religion, something serious, as long as you are balanced and thoughtful. Don't pretend you have the final truth. And don't just get up on your soapbox and spout off on a sensitive subject; instead, give reasons and arguments for your view and consider other perspectives (if appropriate). Colleges are places for the discussion of ideas, and admissions officers look for diversity of mind.
10. Be smart. Colleges are intellectual places, a fact they almost always keep a secret when they talk about their dorms, climbing walls, and how many sports you can play. It is helpful to show your intellectual vitality. What turns your mind on? This is not the same thing as declaring an intended major; what matters is why that subject interests you.
© Copyright 2010 Professors' Guide LLC. All rights reserved.
Recommended Articles
Comparing MBAs With Business Majors
An MBA usually comes with a boost in pay and more networking opportunities.
Immigrants Outpace Americans in Education
Most newcomers to this country and their descendants earn degrees beyond high school, but some Hispanics still lag behind, a study finds.
College Application Tasks for Juniors
Two current undergrads say that working on college applications early can pay off.
Online College After Failing High School
Look for an online bachelor's program that links the curriculum to real-world examples tied to your career.
7 Ways to Focus Your Scholarship Search
From academic and athletic achievement to financial need, here are different ways you can narrow your search for free money.
Use the Common App to Apply to College
The Common App makes it easy to apply to multiple colleges and universities.
Colleges Where Grads Owe the Most
At these colleges, 2016 graduates who borrowed owed an average of $47,628, U.S. News data show.
Confidence in 1st Amendment Drops
The survey also asked students what they believed was important for fostering democracy.
Make the Most of a College Career Center
Advisers can help burnish your resume, but also prepare you for interviews and share employment data.
How to Complete a College Application
Find answers to common questions prospective college students have about deadlines, essays and more.
Get updates from U.S. News, including newsletters, rankings announcements, new features and special offers.
Video: Creating a College Short List
Find the Best College
Best Colleges Rankings
See the best National Universities, Liberal Arts Colleges and more.
Search for a College
Already know what you are looking for? This is a good place to start.
Compare Colleges
Select colleges that interest you and see a side-by-side comparison.
Essays that Worked
Inspiration for your most creative self
Insights from captivating minds
They can be the most important components of your application—the essays. It's a chance to add depth to something that is important to you and tell the admissions committee more about your background or goals. Test scores only tell part of your story, and we want to know more than just how well you work. We want to see how you actually think.
Below you'll find selected examples of essays that "worked," as nominated by our admissions committee. These entries are distinct and unique to the individual writer; however, each of them assisted the admissions reader in learning more about the student beyond the transcripts and lists of activities provided in their applications.
Hear from the Class of 2021
These selections represent just a few examples of essays we found impressive and helpful during the past admissions cycle. We hope these essays inspire you as you prepare to compose your own personal statements. The most important thing to remember is to be original and creative as you share your own story, thoughts, and ideas with us.
20 Questions
"Is it bigger than a breadbox?"
I have always been tall, decidedly tall. Yet, my curiosity has always surpassed my height. Starting at a young age, I would ask countless questions, from "How heavy is the Earth?" to "Where does rain come from?" My curiosity, displayed in questions like these, has truly defined me as a person and as a student. Therefore, it is not surprising that I became transfixed the first time I played 20Q (the electronic version of Twenty Questions). Somehow, a little spherical device guessed what I was thinking. The piece of technology sparked my curiosity and instilled in me a unique interest in 20Q. This interest would later reveal valuable character traits of mine while also paralleling various facets of my life.
"Does it strive to learn?"
I became determined to discover how 20Q guessed correctly. After some research, I discovered artificial intelligence, more specifically, artificial neural networks—systems which learn and improve themselves. This idea fascinated me. I wanted to learn more. I read avidly, seeking and absorbing as much information as I could. When given the opportunity years later, I signed up for the first computer programming class available to me. I found myself in an environment I loved. I would stay after class, go in during free periods, make my own apps, and work over Cloud-based IDEs. I prized the freedom and the possibilities.
After my introduction to 20Q, I began to play Twenty Questions (the traditional parlor game) and became determined to rival the guessing accuracy of the artificial intelligence. At first I was mediocre. However, through long car rides with family, good-natured yet heated competitions with friends, logical strategy, and time, I became more effective. I discovered the "secrets" to success: practice and perseverance.
"Does it apply what it learns?"
As 20Q implements what it learns, so do I. Throughout high school, I applied the "secret" of practice to my basketball career. I spent countless hours sharpening my skills in 90° summer heat to 20° late-winter cold, countless afternoons playing pickup games with my friends, and countless weekends traveling to AAU basketball tournaments. As a result, I became a starter for my school's varsity team. I applied another "secret," this time the "secret" of perseverance, by dedicating myself to physical therapy after knee surgery in order to quickly return to football. Later that year, I became the first player in my grade to score a varsity touchdown.
"Does it attempt to better itself?"
Once I became proficient at Twenty Questions, I strengthened my resolve to become masterful. To do so, I needed to become a skillful inquisitor and to combine that with my analytical nature and interpersonal skills, all of which are vital for success in Twenty Questions. Because I had been debating politics with my friends since the 8th grade, I recognized that debate could sharpen these skills. I began to debate more frequently (and later more effectively) in English and government class, at the lunch table and family gatherings, and whenever the opportunity presented itself. This spurred in me an interest for how public policy and government work, leading me to attend Boys State and receive a nomination for The United States Senate Youth Program.
"Does it think deeply?"
So far, I have realized that thriving at Twenty Questions, just like life, is all about tenacity, rationality and interpersonal skills. I have found that, as in Twenty Questions, always succeeding is impossible; however, by persevering through difficulties and obstacles, favorable outcomes are often attainable. As I have become better at Twenty Questions, so too have I improved in many other aspects of my life. Nonetheless, I realize that I still have unbounded room to grow. And much like 20Q, I will continue to learn throughout my life and apply my knowledge to everything I do.
"Are you thinking of me?"
A Study in Ambidexterity
I was born with an extra hand—kind of. Anatomically, I'm normal. I don't have a third arm protruding from the center of my chest or anything of the sort. I do, however, have the unusual ability to use both hands equally well. When I was little, I thought of my ambidexterity as a fun trick. I always liked to play with people when learning a new skill:
"Okay, now are you right or left handed?"
"I don't know," I would answer with a comical smile. Or even better, "Pick one for me."
It's a bit silly, but I enjoyed the simple satisfaction of being different. For me, ambidexterity has always meant versatility. From using my left hand in a restrictive corner while doing yardwork to switch-hitting in baseball depending on the context of the game, my hands give me the flexibility to adapt to my surroundings. As I've grown, however, I've realized that ambidexterity means more than just its quirky face value. It's synonymous with many of the other components of my character.
Ambidexterity is part of who I am, yet it's something few people know I have. It makes sense that only my closest friends know about my dual-handed capabilities. Although I use my talent throughout my day, it usually blends in with the normal functions of anyone else's hands. In this sense, ambidexterity isn't some glaring anomaly: It's only when you realize it's there does it become special.
Similarly, much of who I am remains unnoticed at first glance, not because of insignificance but because of initial perception. Most of the people who know me have no clue I'm valedictorian; I'm the kid making paper airplanes at the end of class. The rest don't realize I "do more than just school" but are pleasantly surprised to see me dancing around as Risky Business Tom Cruise for Halloween or just hanging out all over town on weekends. I like to think that ambidexterity helps me juggle these different parts of myself without letting anything go.
In my job as a Little League umpire, I have three distinct identities. To the league manager, I'm the responsible, quick-replying emailer and the primary person for the job. To the coaches, I'm a wave a relief—they know I'm going to make the right call. To the young players, I'm the umpire who gives helpful tips as well as the one they feel comfortable joking around with. Though each of these roles helps me in their own way, collectively, they are the reason I was made the lead umpire of the league.
In terms of academics, ambidexterity means finishing a half-hour phone call trying to understand the complexities of William Faulkner and immediately turning around to text watered-down calculus explanations to help another student. My ability to transition quickly has helped me establish myself as a go-to helper in nearly every subject, but these behind-the-scenes interactions happen away from my teachers' eyes. Even teachers, however, see the respect other students have for me during class discussions. Outside of class, other students come to me because they recognize that I genuinely want to help guide them toward their own success.
When it comes down to it, ambidexterity means balance. From athlete to academic, from reliable employee to kind-hearted helper, I take on an array of roles in my life. Just as my two hands merge to create a more efficient system, my personal flexibility allows me to handle the many aspects of my life from different angles. Although each part of me is individually effective, my most complete self comes from applying them together. It allows me to become more than just efficient or well-rounded but a better friend, a more fitting leader, and a respected role model. So now, when I run into the inevitable questions in college applications about who I really am, I can answer clearly: I am ambidextrous.
The Blue Armchair
Instinctively, I hold my breath. The pungent fragrance of roasted coffee beans and the shrill sound of steam whistles from the espresso machines force my senses into overload. Before me are mounds of freshly-baked goodies and colossal stacks of books piled on bookshelves as high as the ceiling. Pressing my nose against the glass cover, I don't budge until the ginormous chocolate-chip cookie is within my possession. With one hand holding my cookie, I collect as many books as my chubby arms can hold and plop into my favorite blue armchair. I would look forward to this routine: every Saturday, when the big hand hit six, my parents would take me to Timothy's, their coffee shop, and I would begin the day's quest.
To my childhood self, Timothy's was my bridge to Terabithia. In this world, I've been a resident of Dr. Seuss's topsy-turvy Thneedville; an acrobat, weaving words into webs with Charlotte; and a palace spy in Wonderland, fighting for my life in a game of flamingo croquet. Braving these adventures instilled in me a sense of invincibility that pushed me to tackle new experiences, even engaging in mischievous absurdities, both in this world and reality.
Draping myself in jewelry constructed out of straws and cup sleeves, I would unabashedly strut all around the café. Expressions of this unwavering self-confidence and sense of invincibility were not solely limited to my sense of fashion, but rather, it was ingrained in every thought and action that I had. I believed that Timothy's should've been called Anna-Banana's, that the blue armchair was my throne, and that the deliveryman's dolly was my royal carriage. Ignorant to the laws of gravity, I once jumped off the dolly after reaching peak acceleration, wholeheartedly believing that I could fly. With a bruised ego and scraped knees, I learned a valuable lesson: invincibility is a mere delusion.
I realized that Timothy's was never a world constructed solely for me, at least in the way I had imagined. There were no adoring crowds, and the blue armchair wasn't mine. While I had imagined glorious adventures, in reality, my family's livelihood depended on the success of this café. Moving to Canada without any support, my educated parents relinquished their professional aspirations to build a stable business to provide for me. Awareness of my parents' sacrifices for my success imbued my understanding of the interdependency of people, their successes, and their failures, providing me with a new lens to construct my understanding of the world.
Shifting from being front and center to an observant spectator, I began to see beyond myself, picking up the art of people-watching. As if placing an invisibility cloak on, I would quietly sink into the blue armchair, discreetly watching peoples' behavior and interactions with one another. I found myself creating whimsical backstories of circumstance for each passerby, intertwining chance encounters and meaningful exchanges. People-watching not only helped me to become more aware of those around me, was also as an opportunity to explore undiscovered parts of myself.
I learned that despite the many sports that I have experimented with, I am the MVP at bench-warming. I make a mean latte, often topping my creations with adorable foam cats. I adore Broadway musicals and am always ready to showcase my dancing at a flash mob. I passionately believe in advocating for human rights, actively engaging in Amnesty International's initiatives. And, I discovered that I am not only an advocate for but also identify with the LGBTQ+ community.
To say that I have figured out all of who I am would be a lie. Unlike the world of fantasy, there is no single defining moment – no Excalibur, no Sorting Hat – that marks my complete evolution. My niche in the world constantly changes, but what remains steadfast is my commitment to a life of service and adventure, albeit it isn't as cozy as the blue armchair.
Musical Movement
Whether we are opera singers or shower-wailers, ballet dancers or awkward shufflers, we all understand how music makes us feel, and more importantly, makes us move. Moving to music is so much a part of the human experience that it seems innate to us as a species. A recent study supports this, showing that fetuses react to music with increased motion, and in some cases, open their mouths as if to sing. Once out of the womb, this response only grows: a catchy tune makes hips swing and toes tap, and in certain situations, heads bang.
The music that moves us is itself a product of movement. As a musician who is a tactile learner, I'm keenly aware of the way a piece feels as I play it. Despite years of piano teachers telling me to read the page in front of me while I play, my eyes habitually wander to my hands, where the music is really happening. This gap between reading and performing music keeps me from fully expressing my musical ideas.
As a way to bridge this divide, I am trying to create a simple instrument that translates movement directly into music, using motion to capture melodic ideas and expressions. I got this idea while watching a lively orchestra conductor, who sometimes overshadowed the players so much that he seemed to be dancing alone, pulling notes through the air with his baton. Enchanted by how effortlessly he stirred the ocean of sound around him, I caught myself swishing my hands back and forth to the beat. As I lifted my arm to match the swelling tempo, I wondered: what if we could turn all kinds of movement into melodies?
It occurred to me that I could apply my skills in computer science and digital media to create a movement-to music application. To a computer everything is math, including music and movement. Every note and motion can be tracked, stored, and broken down into a set of variables, based on information from an outside source, such as a computer mouse or touchpad. I am currently taking advantage of this relationship by creating a web-based application that synthesizes music based on interactions with the cursor. The program, once completed, will play notes as the mouse is pressed, with unique pitch and tone determined by the position and motion of the pointer.
Eventually, I'd like to take this concept further using more sophisticated technology. I plan to take data from a motion sensor or camera and convert it directly into sound, using a simple device that tracks movement and translates its vertical position into musical pitch, its horizontal position into musical dynamics (soft to loud), and its speed into musical tone. Imagine being able to move your hand to generate a pitch that changes with the direction of movement, producing a musical phrase. Sophisticated users would be able to control relationships between variables to suit their needs; for example, they could link various components of movement (such as direction or speed in all three dimensions) to a wide range of musical characteristics, including, but not limited to, timbre, harmonics, and distortion.
Ultimately, artists could use my instrument to make music from anything that moves: dancers onstage, migrating birds, traffic at a busy intersection. It would not only close the gap between the conception and realization of music, but it could open new creative pathways that combine music and motion. As for me, I look forward to performing on an empty stage, directing an invisible orchestra with the flick of my wrist.
A Wider Lens
"No, no, no, you're all doing it wrong! The secret to developing realistic drawings lies in your ability to study every nuance of the object in front of you," my art teacher advised. "Try sketching with one eye closed; it's all about perspective, people!"
My classmates accepted his advice and I watched as they attempted to make sense of the lifeless apples and pears that lay on the desk in front of them. I, too, clamped my left eye shut, pretending that this technique altered my view in the same manner it affected my peers. It didn't. With one eye closed, my fruit appeared precisely the same as it had with both eyes open.
As a result of a Retinoblastoma diagnosis at two years old, my world, which my parents dotingly refer to as "Jillian's world," has always appeared slightly different from that of others. I have no recollection of having binocular vision, so depth perception has always been a non-existent ability. For the majority of my childhood, I felt ashamed by my prosthetic eye, purposely pushing my hair toward the left side of my face and avoiding all eye contact that surpassed ten seconds. I hated that my eyes did not appear the same, and constantly worried how others would perceive my abnormality. It was not until last summer, when I received a government scholarship to study Hindi in India, that my perspective regarding "Jillian's world" was altered by one unlikely symbol: the swastika.
I encountered it upon entering my host-family's home for the first time. It was plastered directly on top of their front doorstep in between two mosaic footprints. I had seen the swastika millions of times in history books and documentaries, but blatantly confronting it in person was an entirely different story. My heart started to sting as images of skeletal bodies and families torn apart raced through my head. The swastika was the face of the bigotry and discrimination that I strongly denounced. I could not wrap my head around the fact that I was about to spend my summer with people who displayed a hate symbol in front of their home.
Within a matter of days I discovered that my host-family was the complete antithesis of the negative characteristics I had originally associated with the swastika. They took me to lavish weddings and temples and taught me how to cook Indian cuisine. My host-mom showed me traditional techniques to create art and we shared many laughs at my many failed attempts at bargaining with market shopkeepers in Hindi. By the mid-way point in my program I had fallen in love with my host-family and their vibrant culture. It was then that I realized that I needed to take another look at the swastika through my host-family's lens.
One afternoon, I asked my host-mom what the symbol meant in her culture, informing her that it was an infamous hate symbol in the United States. Her response is forever ingrained in my memory.
With wide eyes and a furrowed brow, she answered, "A hate symbol? No no, we believe the swastik is a symbol for peace and good fortune. Why is it hateful?"
When I mentioned the Holocaust, she appeared even more confused. After further researching the symbol, I found that the swastika, known as the swastik in Hindi, had been a Hindu symbol of peace thousands of years before it was ever a symbol of evil. We sat across from each other, both amazed at how our views of one symbol could oppose one another, yet be equally valid in their own respect; this was the beauty of perspective. Since returning from India, I now push my hair away from my face with headbands and my fear of sustained eye contact has vanished. My disability does not limit "Jillian's world," but rather, gives me the ability to see far and wide, apples and pears included.
Read more essays
Office of Undergraduate Admissions
(Mail only correspondence)
Mason Hall / 3400 N. Charles St.
Baltimore, MD 21218 USA
(GPS address-do not use for mail)
3101 Wyman Park Drive
Baltimore, MD 21218
Join our mailing list
Sign up to receive emails for events, news, info sessions, and other admission related information.
© 2014–2018 Johns Hopkins University. All rights reserved.